Archery is a sport where you need body and mind control as well as accuracy - if you do not have all three of these attribute under control when you are shooting, your aim will not be true. Archery can be traced back centuries and centuries to a time where bows and arrows were used to hunt for food as well as for protection. Archery made its first appearance in the Olympic Games in 1900 and it was part of the next five Olympics. However, from 1920 until 1972, there was no archery at the Games. It has been present since then and below we are going to have a look at some of the best British archers who represented their country at the Olympics.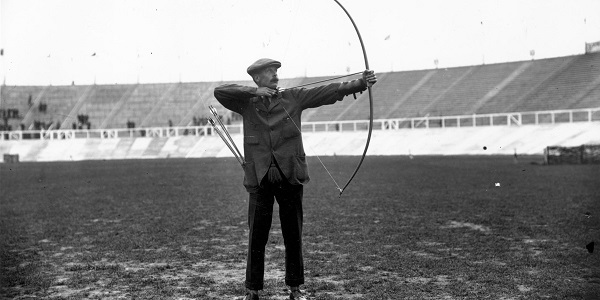 William Dod
William was a relation of Sir Antony Dod, who was the man responsible for the English archers at the battle of Agincourt. Therefore, it was quite fitting that he celebrated his 41st birthday by winning the gold medal during the 1908 Olympics. The weather conditions were terrible, and the competition had to be postponed at one stage because the conditions were basically impossible to shoot in. At the end of the first day, Dod was 10 points ahead of his rivals. The conditions improved a bit on day two, but they were still far from ideal to shoot in. The wind was a stern test for everyone competing, but Dodd managed the conditions better than anyone else and went on to win by a staggering 47 points.
Reginal Brooks-King
Brooks-King competed at the same Olympics that Dod won gold in, and he won the silver medal. Although he was 47 points behind Dod, he showed that day that he had a lot of skill with bow and arrows. As well as the silver medal at the Olympic Games, he also picked up gold in at five British National Championships (1900, 1902, 1903, 1906, and 1908). When he was nearing his 62nd birthday, he won another gold medal at the Grand National Archery Meeting.
Sybie Newall
She competed that the same Olympic Games that Dod and Brooks-King competed in, meaning that she also had to shoot in some pretty atrocious weather conditions. When day one came to an end, she sat in second, 10 points behind first. However, on the second day, she quickly closed the gap and went on to claim the gold medal by a stunning 43 points. What made her gold medal even more stunning is that she had only been doing archery for 3 years. In 1908, she was 58 years old, making her the oldest woman to win gold at the Olympics. It is a record that still stands to this very day.
Steven Hallard
Hallard is an engineer and draughtsman by trade, but he has also proven himself to be a pretty talented archer. He represented Great Britain at no fewer than four Olympic Games as well as plenty of World, Commonwealth, and European championships. He picked up a silver medal at the World Championships in 1989 and claimed bronze at the Olympics in 1988 and 1992. When he retired from shooting, he set up his own archery company that now specialises in selling and renting archery equipment.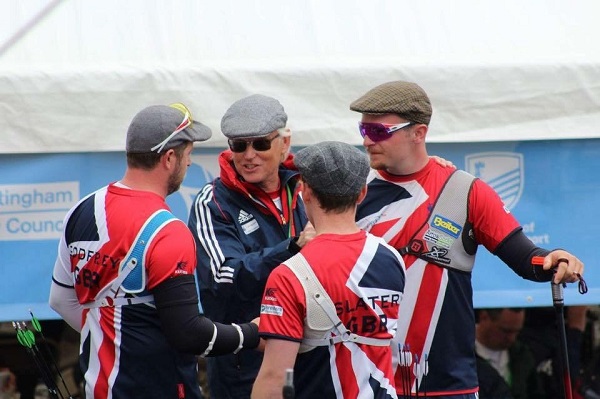 Richard Priestman
Priestman is a bank clerk from Merseyside, Liverpool, but he is also a decent archer. He represented the United Kingdom at three Olympics and, although he did not do as well as he should have in the single event, he was excellent in the team events and helped the British team pick up a bronze in Barcelona and Seoul. When he retired from shooting competitively, he decided to go into coaching and coached England's junior archers for a period of time. He became the head coach of the Bangladesh team in 2009.
Simon Terry
Terry represented Britain at the Olympic Games in Barcelona in 1992 and collected two bronze medals, which made him the first ever British archer to win two medals at one Olympics. After this amazing feat, he decided to take a break from archery and spent a lot of his time driving lorries and racing motorbikes. In 2005, he returned to the archery world and represented Britain at the Olympic Games in 2008 and 2012. In the individual event he managed to reach the final 32, while he helped his team reach the final 16 of the team event.
Source: https://www.sportsmole.co.uk/archery/features/six-british-archers-who-had-success-at-the-olympics_418558.html